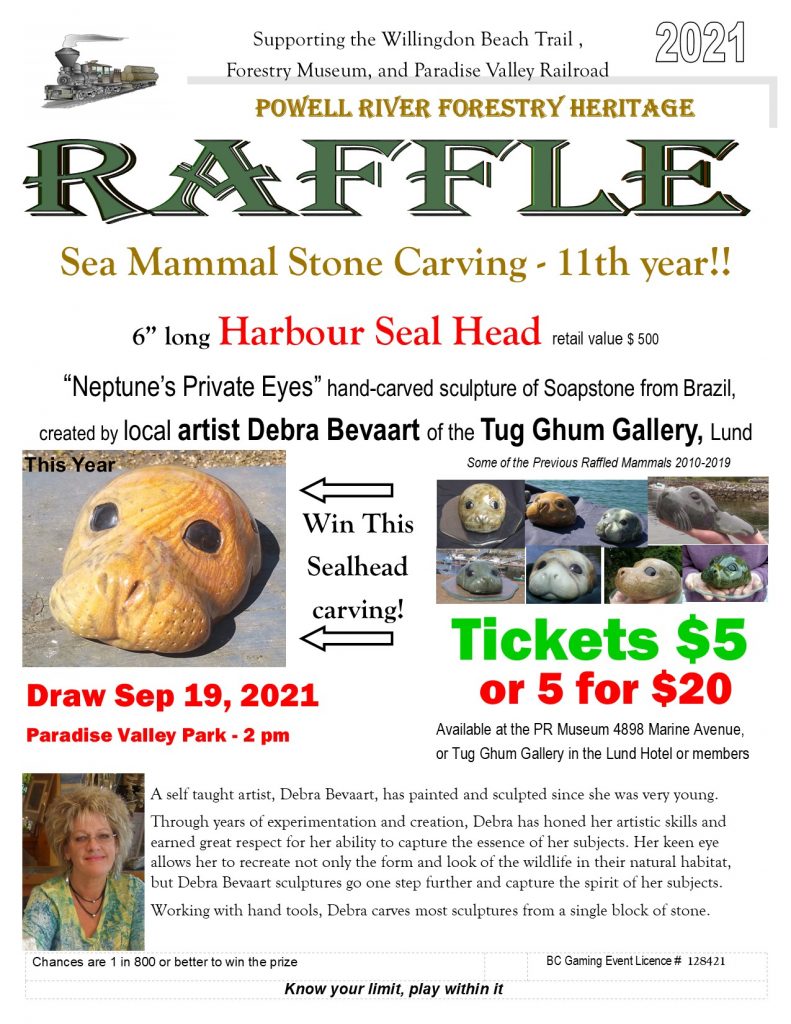 To help cover our insurance costs in a no-revenue Covid year, we're again doing a raffle.
For 2021 we are pleased to continue our partnership with Debra Bevaart at Tug Ghum Gallery in Lund.
Tickets are $5 each, or 5 for $20, and can also be purchased at the Powell River Museum or from members.