We have two sheds, an over-track station, and are kindly granted use of the Farmers Agricultural Association's Quanset hut for special events.
Over-track shed. For regular weekly operations which started in 2013, we needed a shed to keep the train on-site. We built it from scratch over the track to make parking easy, and to have a "tunnel" to drive through. Doug Lott led this construction project, with lumber donated by Valley Building Supplies.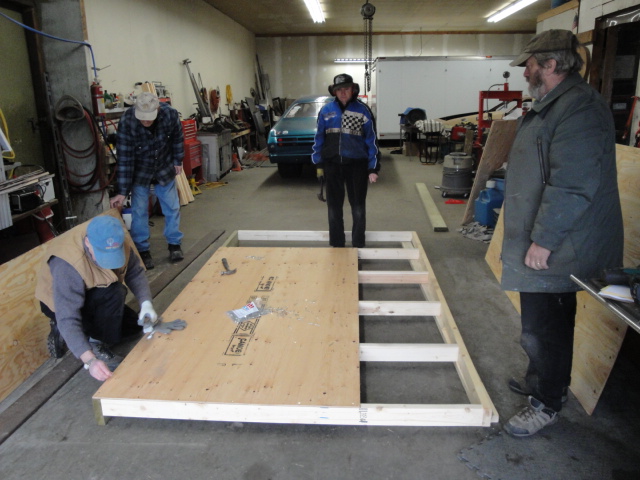 Over-track station. Just in time for Halloween 2018, we built a 20'x32′ gazebo over the track to provide passenger shelter during loading/unloading, lining up, and buying tickets.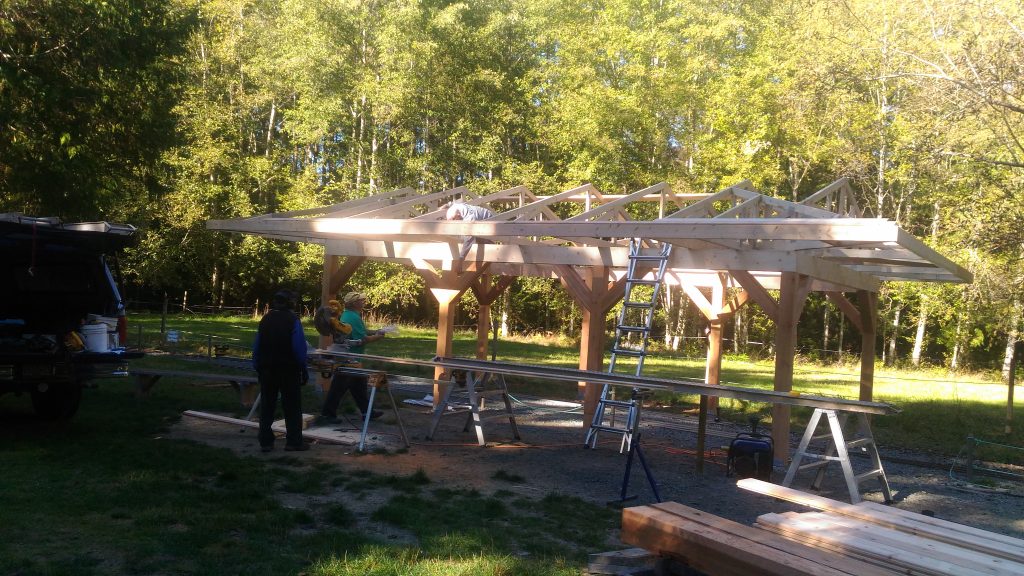 Storage Shed. We needed another shed to hold our additional equipment. Dave Banks led a team to build our shed which includes two additional booths for the Farmers Market.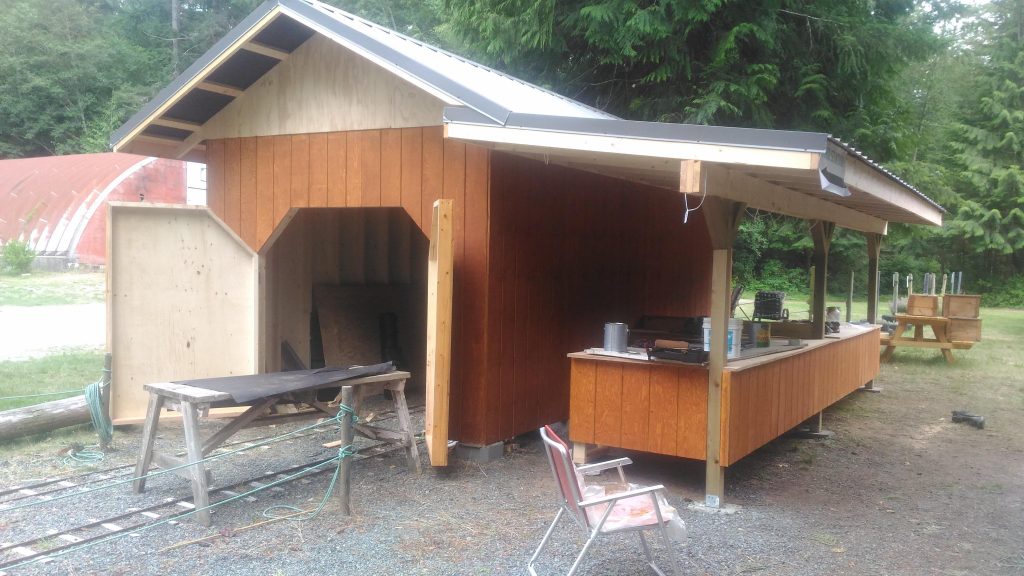 .