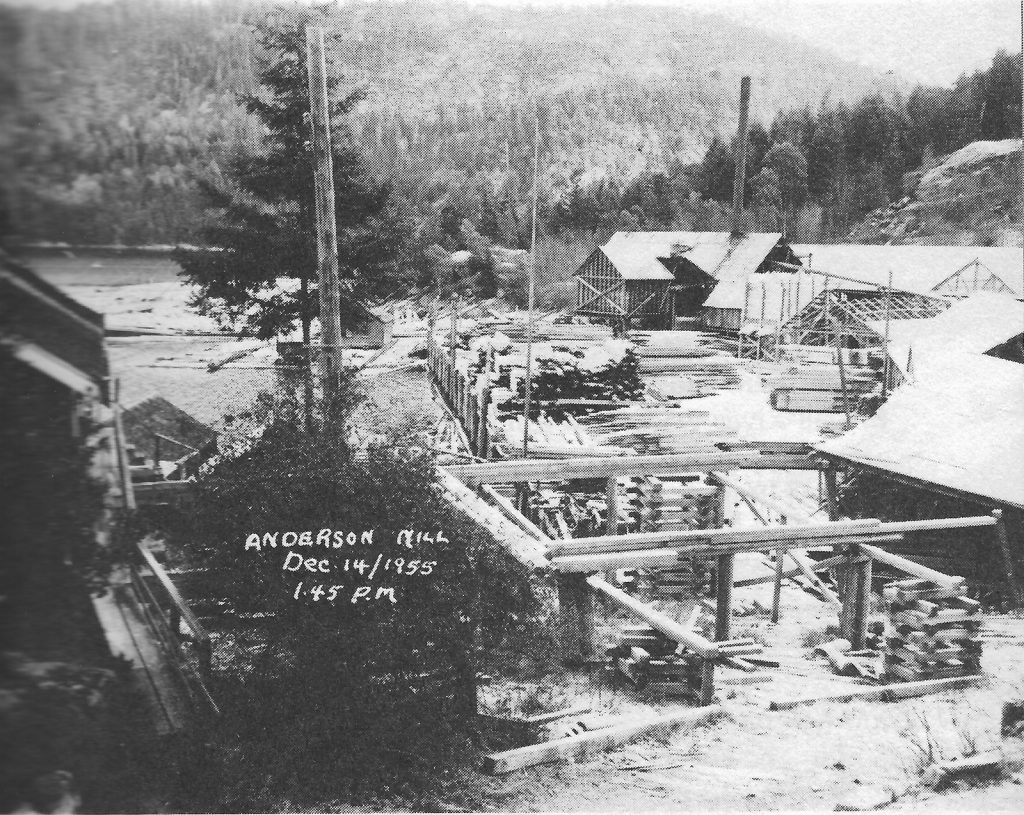 Anderson's Sawmill operated at Block Bay from 1932, then stored at Mowat Bay circa 1960, then donated and shipped by the Andersons to the Burnaby Heritage Museum.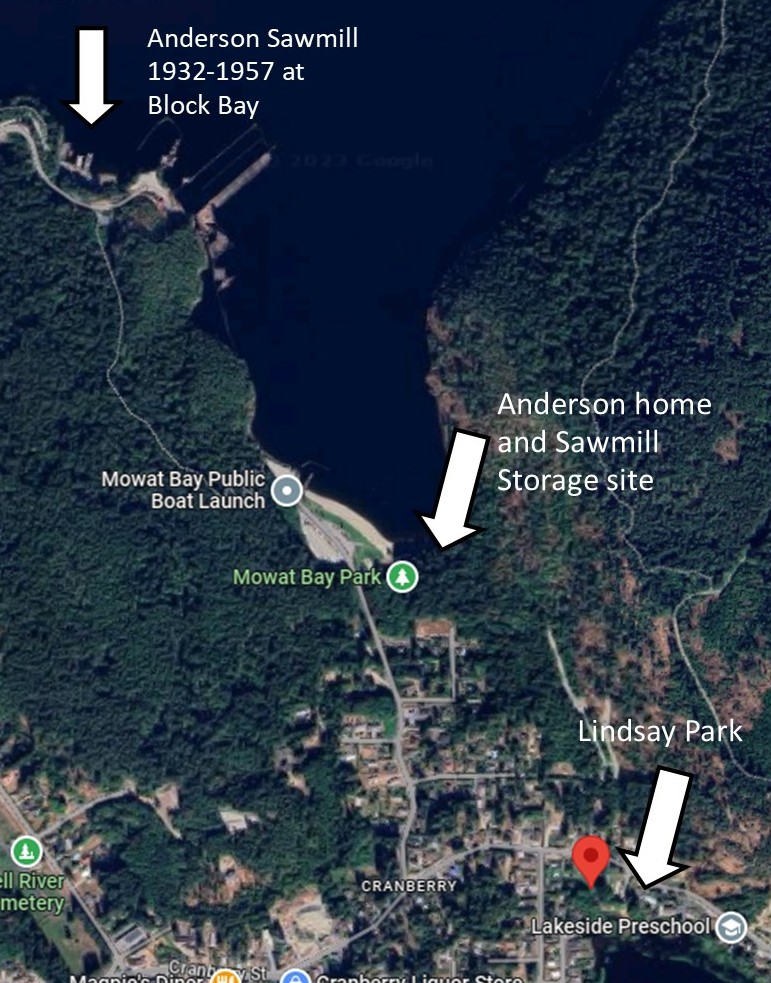 – 2012 – PRFHS receives a donation of a steam donkey from up the coast and stores it.
– 2014 – Burnaby Museum offers equipment back to Powell River. qathet Museum accepts.
More to come For now, see the other website
http://prfhs.org/forestry-heritage/forestry-museum/anderson-sawmill-repatriation