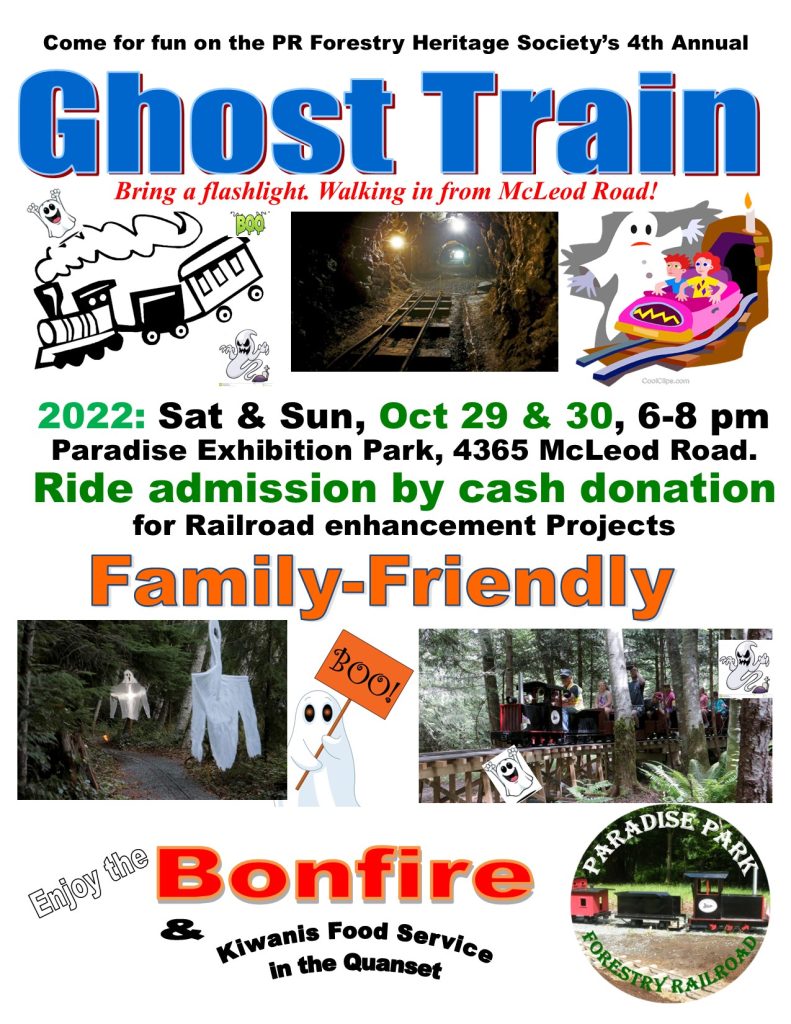 A Family-Friendly event with admission by donation to help enhance the railroad. Train Rides, Bonfire, and Snacks in the Quanset by Kiwanis,
Hope to see you on the Ghost Train on Oct 29/30, 2022! Bring a flashlight for the walk-in from McLeod Road!
Oct 30 & 31, 2021, 5 to 7 pm. Nice to be on Halloween itself!
In 2018 and 2019, we conducted evening "Ghost Train" events the weekend before Halloween.
We missed 2020, but we're back!!