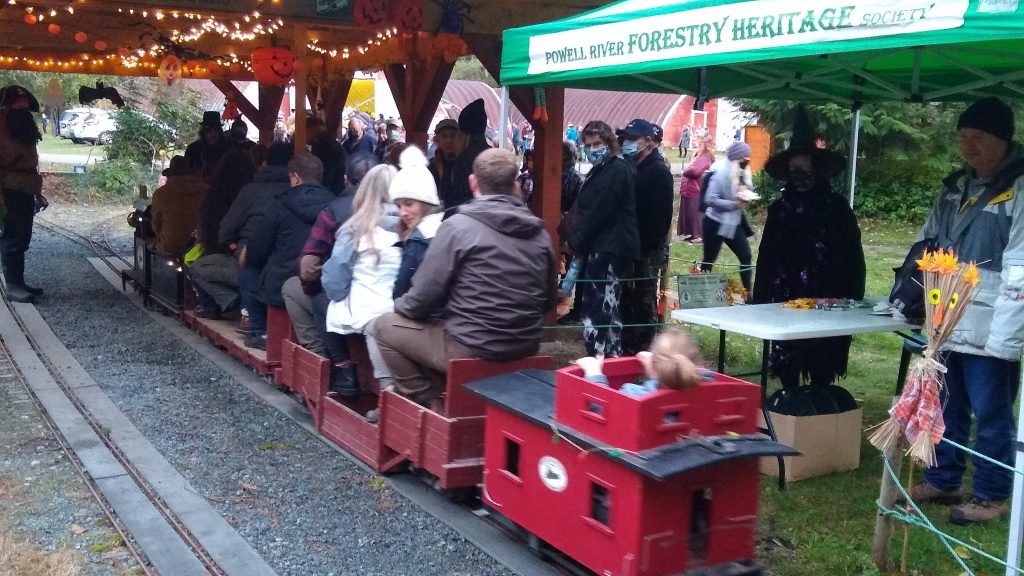 Volunteers at the Paradise Valley Railroad are delighted with the large turnout and great costumes worn by many who attended. Thank you, Powell River!!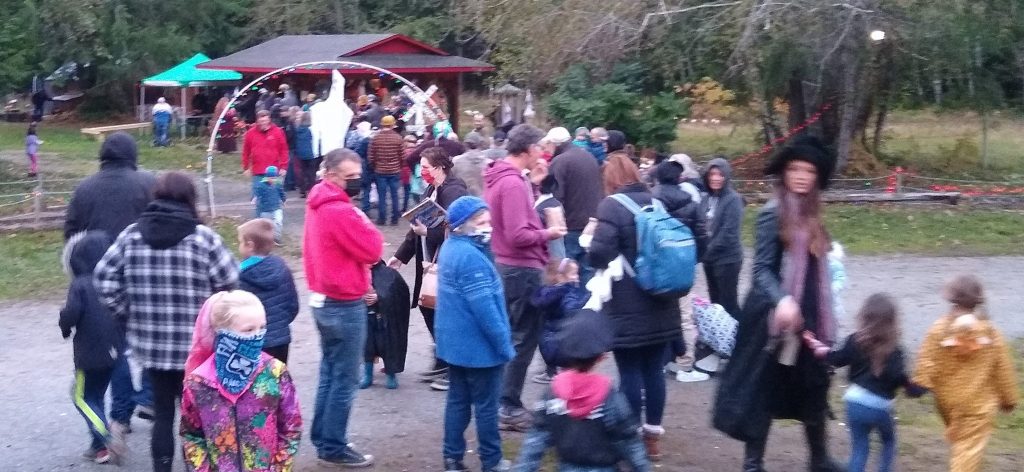 Families demonstrated amazing patience during the long waits Saturday.
Generous donations totalling about $3000 over the two days from both the train and Kiwanis concession will be applied to building more riding cars to reduce wait times. More photos below.
Saturday and Sunday's Ghost Train Covid Protocol: No proof of vaccination is required, but masks are required inside the Quanset except when eating or drinking.
Bring a flashlight; we are all walking in from McLeod Road!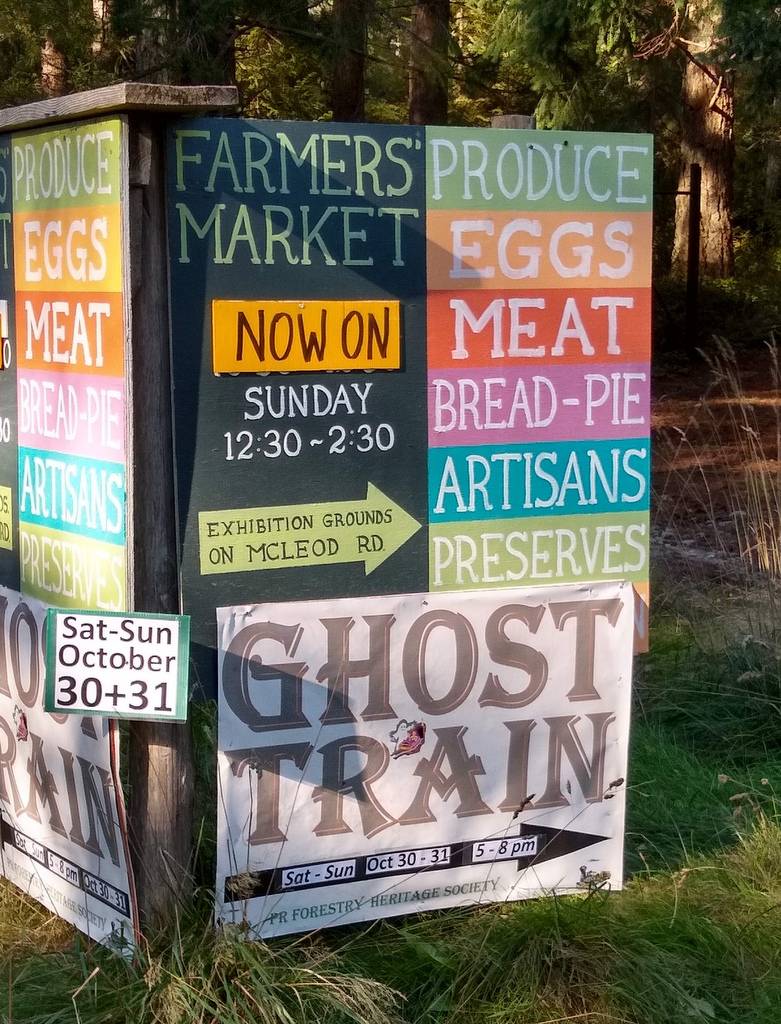 The sign at McLeod and Paradise Valley Roads.