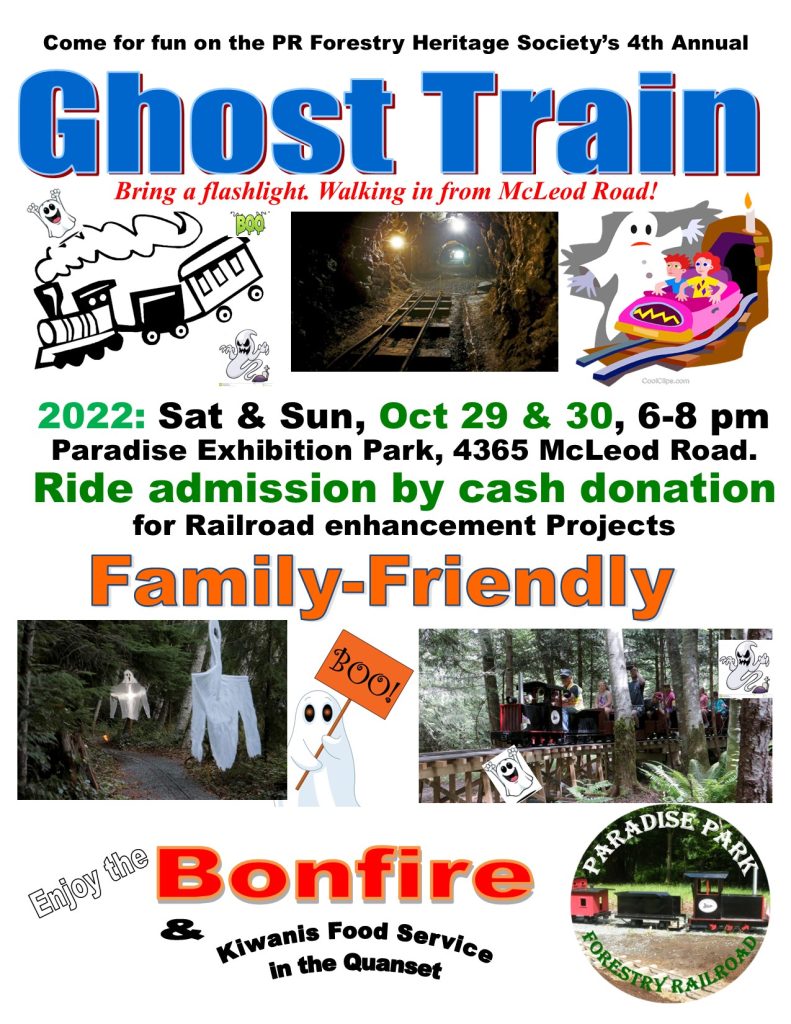 Extra Train should reduce wait times from 2021.
Planning ahead? Mark calendars Santa Train 4 days this year! Dec 9, 10, 16 and 17
Up McLeod Road from Paradise Valley Road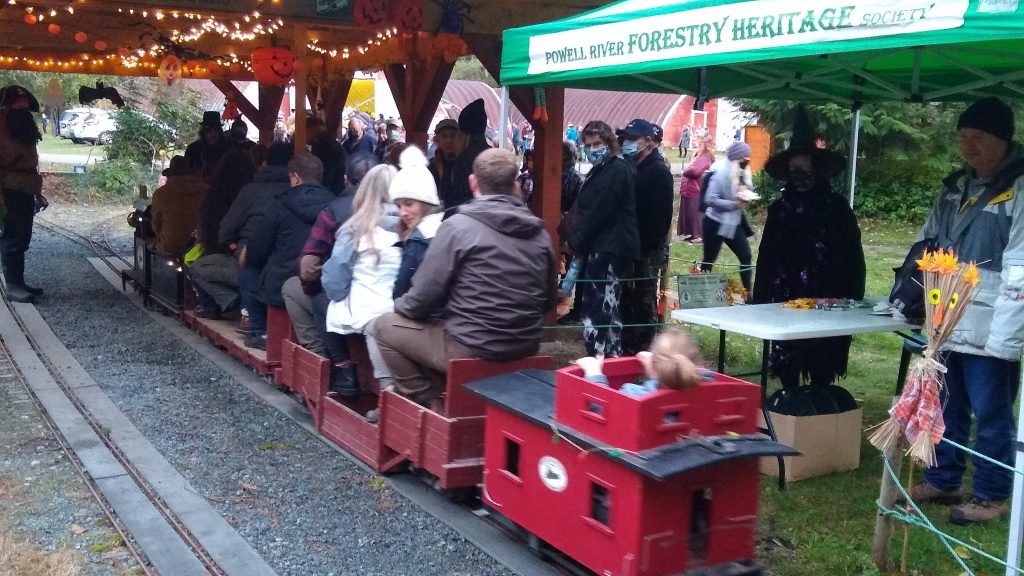 Admission by Donation for Railroad equipment upgrades.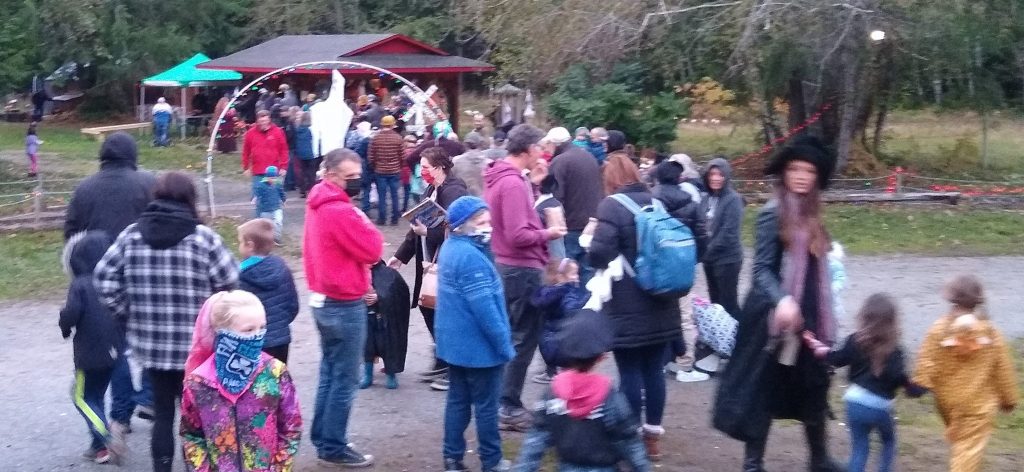 Generous donations over the two days from both the train and Kiwanis concession will be applied to building more riding cars to reduce wait times. More photos below.
Bring a flashlight; we are all walking in from McLeod Road!